Applications arre invited from eligible candidates for the following posts through OFFICE OF THE ADDITIONAL DIRECTOR GENERAL OF POLICE (T&AP) CUM CHAIRMAN S.L.P.R.B. ASSAM, ULUBARI, GUWAHATI – 7
Name of the post: Sub-Inspector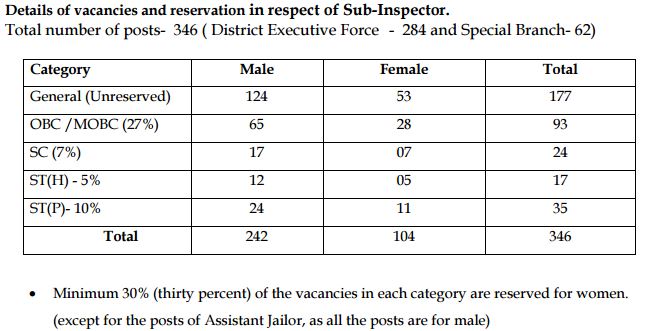 No of Vacancies: 346
Salary: Rs. 5200-20200 (Pay Band No. 2) plus Rs. 3300 grade pay plus other allowances as admissible
Educational qualification : The candidate must be a graduate in Arts, Science, Commerce or equivalent stream from a recognized College / Institutions affiliated to a recognized University.
Name of the Post: Assistant Jailor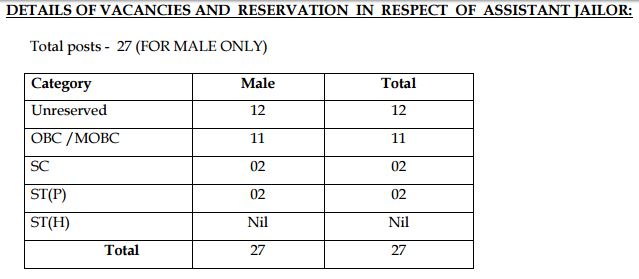 No of Vacancies: 27
Salary:
Educational qualification:-
(a) Degree in Arts/ Science/ Commerce of recognized University.
(b) Desirable: (i) Diploma in the fields of Criminology and Correctional Works.
(ii) 'A'/'B'/'C' Certificate of Membership of the National Cadet Corps (in case of candidates other than Ex-Servicemen).
(iii) Diploma in computer Application
How to Apply:
Applications must be submitted online through Assam Police website www.assampolice.gov.in . No other forms of application will be entertained. A facilitation centers will be opened at the offices of the District Superintendent of Police in each district with a staff to help the candidates in submitting online application. 2 ) Candidates will be allowed to give preferences at the time of applying online for either of the three categories of posts . a) District Executive Force or b) Special Branch Organization c) Assistant Jailor. A candidate can also give preference for all the post. However, the decision of the authority will be final. There is no application fee.
Last Date to apply online: 15.12.2015
Download Detailed Advertisement: Assam Police Recruitment December 2015
Assam Police Website: http://assampolice.gov.in