Online applications (through website of ESIC at http://esipgirnr.kar.nic.in & www.esic.nic.in )are invited for filling up the posts of Paramedical and Nursing Staff for KARNATAKA Region on regular basis by Direct Recruitment. The details of vacancies is as under: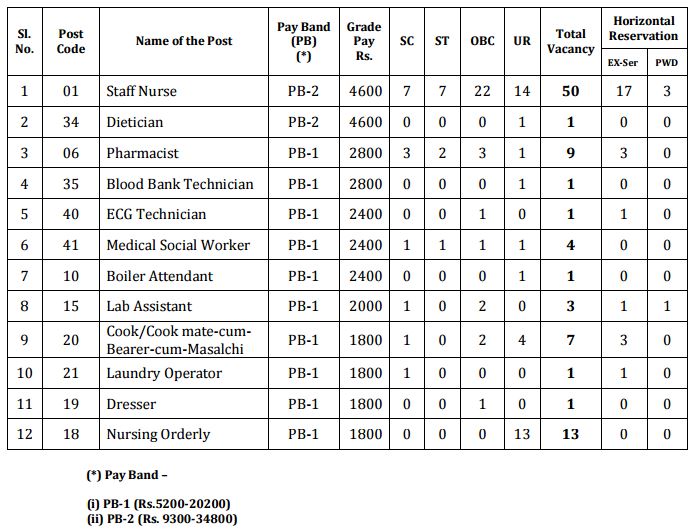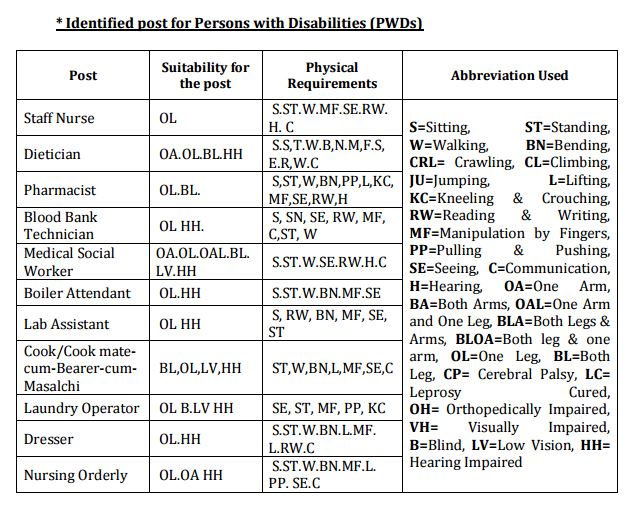 How to Apply:-
a. Candidates must apply online through the website http://esipgirnr.kar.nic.in & www.esic.nic.in . No other means/mode of receipt of application will be accepted and applications received through any other mode will be summarily rejected. To apply online visit our website http://esipgirnr.kar.nic.in & www.esic.nic.in e.g. enter ESIC Home page (www.esic.nic.in)>> Recruitment>>All consolidated>apply online for
Recruitment for PARAMEDICAL & NURSING POSTS in ESIC – 2015.
b. Detailed instructions for filling online application are available on the website. Candidates should read the instructions carefully before making any entry or selecting options.
c. After submitting the online application, the candidates are required to take print out of the finally submitted online application and retain the same with them.
d. Candidates are NOT required to submit to ESIC either by post or by hand the printout of their online application or any other documents. They will be required to submit printout of online application along with self-attested documents in support of their eligibility etc. at a later stage when called for.
e. ONLINE EXAMINATION MAY BE CONDUCTED BY HOLDING A SINGLE EXAMINATION. AS SUCH CANDIDATES MAY CAREFULLY APPLY FOR HIS/HER CHOICE OF REGION/STATE AND THE POST.
f. The candidates are advised to submit ONLY SINGLE ONLINE APPLICATION FOR A POST AS ONLINE EXAMINATION FOR A PARTICULAR POST FOR ALL THE STATES
MAY BE HELD IN SINGLE EXAMINATION. However, if somehow, he/she submits multiple online applications, then he/she must ensure that online application
with the higher "Application Number" is complete in all respects including fee. The applicants, who submit multiple online applications, should note that only the online application with higher "Application Number" and complete in all respect shall be entertained by the ESIC and fee paid against one "Application Number" shall not be adjusted against any other "Application Number".
g. Application once submitted cannot be modified; hence utmost care should be taken to furnish the correct details before submitting the online application.
h. Candidates are required to keep active their personal Email-ID and Mobile Number during the currency of this recruitment process. Hence, for their own interest Candidates should not give E-mail-ID of others.
i. Before applying online, candidates will be required to have a scanned (digital) image of his/her recent photograph and signature for uploading. Uploaded photograph and specimen signature must be clearly identifiable/visible, otherwise the application of the candidates is liable to be rejected by the ESI Corporation and no representation from the candidate will be entertained by the ESI Corporation. The candidate should scan his/her photograph and specimen signature (in Black Ink pen put on white paper) in .JPG format. Scanned images, each of photograph and signature
in .JPG format, should not exceed 40 Kb in size. For Photograph, the pixel size is 140 pixels height x110 pixels width and for signature it should be 110 pixel height x 140 pixels width. To upload the images of recent photograph and specimen signature click on upload Photograph/upload Signature buttons.
[Candidates using MS window/MS office can easily obtain photo and signature in JPG format not exceeding 40 kb by using MS Paint or MS office Picture Manager. Scanned photograph and signature (scan at 200dpi) in any format can be saved in .JPG format by using 'Save As' option in the File menu and size can be reduced below 40 kb by using crop and then resize option in the 'Image' menu. Similar options are available in other photo editor also.]
j. Candidates are advised in their own interest to apply online much before the closing date and not wait till the last date to avoid the possibility of disconnection/inability/failure to log on etc.
Closing date for receipt of online application is 06-01-2016
Download Detailed Advertisement: ESIC Karnataka Recruitment 2015-2016
ESIC Websiste: esipgirnr.kar.nic.in