Latest central Govt. Job 2016 recruitment from ISRO Department of Space, Government of India that the examination for selecting candidates Junior Personal Assistants, Stenographers and Assistants Written test postponed to 17.04.2016.  Revised date for this examination is on 17th April, 2016 for the Advertisement Number: No.ISRO HQ:ICRB:01:2015 dated 21.01.2016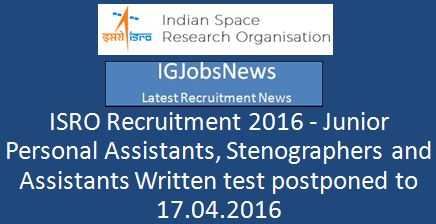 This recruitment examination 2016 will enable the government to fulfill 185 new opportunites with the exsiting central Government Employees count.
Following is the breakup of Govt. Job 2016 ISRO count 185.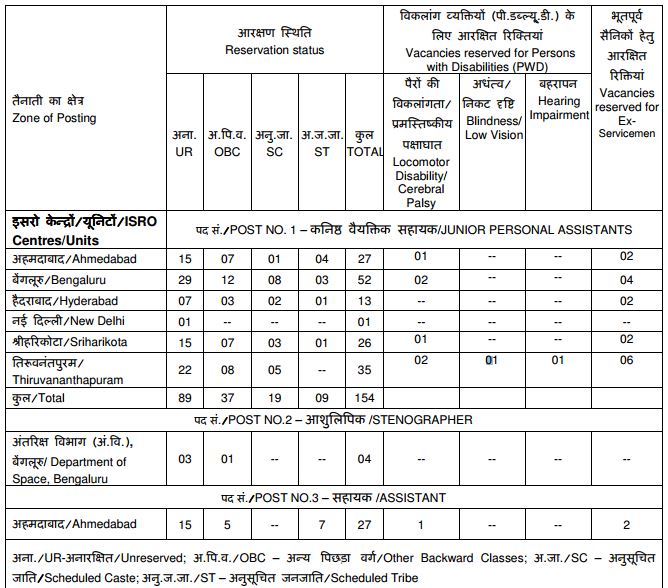 Candidates applied for these posts can use this time to prepare for the examination we and appear with more confidance.  ISRO website http://www.isro.gov.in has the previous examination question papers for reference.
Indian Space Research Organisation website: http://www.isro.gov.in