Life Insurance Corporation of India (LIC) invites Online Applications from eligible Indian Citizens for appointment to the post of Assistant Administrative Officer (Generalist). Candidates are requested to apply On-Line only. No other means/mode of application will be accepted.

Name of the Post: Assistant Administrative Officer
No of vacancies: 700
Educational Qualification: Bachelor/Master's Degree from a recognized Indian University/ Institution
Salary:
Emoluments and Benefits:
Basic pay of Rs. 17240/- per month in the scale of Rs. 17240- 840(14) –29000– 910(4) –32640 (Under Revision) and other admissible allowances as per rules. Total emoluments at the minimum of the scale inclusive of House Rent Allowance & City Compensatory Allowance wherever admissible depending upon the classification of the city will be approximately Rs 40,245/- per month in 'A' Class city. Other benefits are Defined Contributory Pension, Special Allowance for passing Actuarial Examination, Gratuity, LTC, Cash Medical Benefit, Group Mediclaim, Group Personal Accident Insurance, Group Insurance , Vehicle Loan (2- wheeler/4 wheeler) as per rules.
Service Conditions:
Service Conditions are as applicable in LIC from time to time. The advertised posts are regular and selected candidates, on appointment, are liable to be posted or subsequently transferred anywhere in India.
Probation:
One year, extendable up to 2 years.
Guarantee Bond:
Before joining as a Probationer, candidates will be required to give an undertaking to serve LIC for a minimum period of four years from the date of joining (including probationary period) failing which, he/she or his /her heirs, executors, administrators will be liable to pay liquidated damages of Rs.200,000/-only (Rupees Two Lakhs only) The candidate will have to submit Deed of Indemnity at his cost, duly stamped, the stamp value of which will be as applicable to the State in which the deed is executed by the candidate.
Application Fees /Intimation Charges(Non-refundable):
Candidates will have to make the payment of Application Fees/Intimation Charges through the On-Line Mode as under:
For SC/ST/ PWD Candidates Intimation Charges of Rs. 100/- plus Transaction Charges
For all Other Candidates Application Fee-cum-Intimation Charges of Rs. 600/- plus Transaction Charges
For detailed instructions on method of payment please refer "How to Apply".
Selection Procedure :
Selection will be made on the basis of performance in the on-line Examination followed by a personal interview of short listed candidates and subsequent Pre-Recruitment Medical Examination.
On-line Examination:
On-line examination will be of objective type, multiple choices of 120 minutes (2 hrs) duration comprising of the following:
Penalty for Wrong Answers
There will be a penalty for wrong answers marked in the Objective Tests. For each question for which a wrong answer has been given by the candidate, one fourth (1/4) of the marks assigned to that question will be deducted as penalty to arrive at corrected score. If a question is left blank, i.e. no answer is marked by the candidate; there will be no penalty for that question. The marks obtained by the candidate in each Section and in the aggregate shall be arrived at after deduction of the marks for wrong answers.
Candidate MUST pass in each Section separately and should also obtain minimum marks in the aggregate to qualify for the interview. The responses (answers) of individual candidates with other candidates would be analyzed to detect patterns of similarity of right and wrong answers. If in the analytical procedure adopted in this regard, it is inferred/concluded that the responses have been shared and scores obtained are not genuine/valid, LIC reserves the right to cancel the candidature of the concerned candidate and the result of such candidates (disqualified) will be withheld.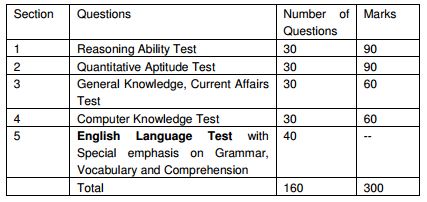 How to Apply
Candidates can apply online only from 15.12.2015 to 05.01.2016 and no other mode of application will be accepted.
IMPORTANT POINTS TO BE NOTED BEFORE REGISTRATION
Before applying online, candidates should:-
i. Scan their photograph and signature ensuring that both the photograph and signature adhere to the required specifications as given in Annexure III.
ii. Have a valid personal email ID and mobile no., which should be kept active till the completion of this Recruitment Process. LIC may send call letters for the Examination etc. through the registered e-mail ID. In case a candidate does not have a valid personal e-mail ID, he/she should create his/her new e-mail ID and mobile no. before applying on-line and must maintain that email account and mobile number.
GENERAL INSTRUCTIONS
iii. The examination will be conducted online in venues given in the respective call letters. No request for change of centre/venue/date/session for Examination shall be entertained.
iv. LIC, however, reserves the right to cancel any of the Examination Centers and/ or add some other Centers, at its discretion, depending upon the response, administrative feasibility, etc.
v. LIC also reserves the right to allot the candidate to any centre other than the one he/she has opted for.
vi. Candidate will appear for the examination at an Examination Centre at his/her own risks and expenses and LIC will not be responsible for any injury or losses etc. of any nature. Candidate should select only one centre and indicate the name of the centre in the application form. Choice of centre once exercised by the candidate will be final.
vii. If sufficient number of candidates does not opt for a particular centre for "Online" examination, LIC reserves the right to allot any other adjunct centre to those candidates OR if the number of candidates is more than the capacity available for online exam for a centre, LIC reserves the right to allot any other centre to the candidate.
viii. Candidates will be informed accordingly in case of any change in the date /centre/venue of examination by e-mail and SMS.
ix. The possibility of occurrence of some problem in the administration of the examination cannot be ruled out completely which may impact test delivery and/or result from being generated. In that event, every effort will be made to rectify such problem, which may include movement of candidates, delay in test. Conduct of a reexam is at the absolute discretion of test conducting body. Candidates will not have any claim for a re-test. Candidates not willing to move or not willing to participate in the delayed process of test delivery shall be summarily rejected from the process..
x. Instances for providing incorrect information and/or process violation by a candidate detected at any stage of the selection process will lead of disqualification of the candidate from the selection process and he/she will not be allowed to appear in any LIC recruitment process in the future. If such instances go undetected during the current selection process but are detected subsequently, such disqualification will take place with
retrospective effect.
xi. APPLICATION FEES/ INTIMATION CHARGES (NON REFUNDABLE)
`
PAYMENT OF FEE ON LINE: 15.12.2015 to 05.01.2016
SC/ST/PWD Candidates : Rs. 100/-
For all other candidates : Rs. 600/-
Bank Transaction charges for Online Payment of application fees/intimation charges will have to be borne by the candidate.
Important Events Dates
Commencement of on-line registration of application 15/12/2015
Closure of registration of application 05/01/2016
Closure for editing application details 05/01/2016
Last date for printing your application 06/01/2016
Online Fee Payment 15/12/2015 to 05/01/2016
Download Detailed Advertisement: LIC India Recruitment 2015 Advertisement29thbatch
Life Insurance Corporation of India Website: http://www.licindia.in