Last Updated on 4th January, 2017 (04.01.2017):
Find all Tamil Nadu (TN) Government Job Notifications here for all qualifications like 10th, 12th, 8th, Diploma, MBBS, BE, ITI, NCVT, technical and all Degree etc. & latest Job updates for job seekers for all departments of Tamil Nadu.  TNPSC Recruitment, State & Central Government Jobs 2016-17.  Latest Tamil Nadu govt jobs 2016 upcoming recruitment notification.
Government jobs for diploma holders in Tamilnadu, government jobs for degree holders 2015.   Government jobs in Tamilnadu for engineers, central govt jobs in Tamilnadu.  Tamil Nadu government job vacancies details, government jobs in tamilnadu for 12th qualification.  Upcoming government exams in Tamilnadu 2015-16
Tamilnadu government jobs 2015-16.   Government jobs for degree holders in Tamilnadu.
Tamil Nadu Govt. Jobs 2016, Tamil Nadu Govt. jobs 2017, TN Government vacancies 2016, TN Govt. Job vacancies 2017.  Latest TN Govt. Jobs 2016-17.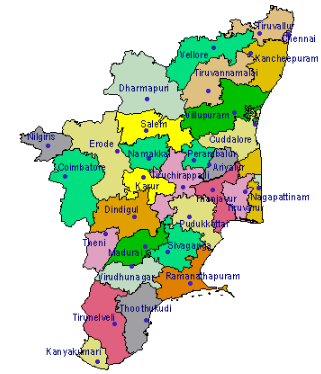 IIM Trichy Recruitment 2017 – 9 Job Vacancies Non-Teaching Posts AO, Placement Officer, JA Application Format
RGNIYD Recruitment 2017 – 1 Job Vacancy Registrar post Apply Online
ICF Chennai Recruitment 2017 – 10 Job vacancies against Sports Quota Advertisement 2016-17 Application Format
TNCSC Recruitment 2017 – 1 Job Vacancy Company Secretary Post Application format
IPRC ITI Apprentice Recruitment 2017 – 55 Job Vacancies Upcoming Notification Apply Online from 05.12.2016
Southern Railway Recruitment 2016 – 4 Job Vacancies ECG Technician, Physiotherapist and Radiographer Para-Medical Staff
CICT Recruitment 2017 – 1 Vacancy Finance Officer Job Application Format
TNPSC Recruitment 2017 – 1 Vacany Superintendent Job at Garments and Holdall Making Unit, Vellore Apply Online
RGNIYD Recruitment 2017 – 2 Vacancies Engagement of Retired Officers as Consultants Jobs
IMU Recruitment 2017 – 7 Vacancies Director, Deputy Registrar and Assistant Registrar Jobs
CCRUM Recruitment 2017 – 8 Vacancies Staff Nurse, MTS (Chowkidar, Aya, Pharmacy Attendant) Radiographer and LDC Jobs
SCPS Recruitment 2016-17 – TN Department of Social Defence Jobs Programme Officer and Assistant cum Data Entry Operator
TNPESU Recruitment 2016-17 – 1 Vacancy Assistant Registrar Post Application Format
TNFDC Ltd Recruitment 2016-17 – 1 Vacancy Manager (Audit & Accounts) Application Format
TANUVAS Recruitment 2016-17 – 49 Vacancies Assistant Professor Post Application Format
TNPSC Recruitment 2016-17 – 49 Vacancies Executive Officer Grade IV Group VIII Services at TNHRCE Apply Online
ESIC PGIMSR Chennai Recruitment 2016-17 – 21 Vacancies Professor, Associate Professor and Assistant Professor
Chennai Customs Recruitment 2016-17 – 12 vacancies Havildar Posts against Sports Quota Application Format
NIE Chennai Recruitment 2016 – 31 vacancies Scientist, Project Secretary, Project Assistant, MTS and others
TNMRB Assistant Surgeon (General) Recruitment 2016 – 1223 Vacancies PwDs, MBC & ST Apply Online Now
VOC Port Trust Recruitment 2016-17 – Multiple vacancies Special Recruitment Drive for ST Category and others
TNPL Current Recruitment 2016 – 5 Vacancies Junior Assistant Grade-III Trainee and Junior Steno-Typist Grade-III Trainee
IGCAR Upcoming Recruitment 2016 – 15 vacancies Canteen Attendant and Security Guard Apply Online
NCSCM Recruitment 2016-17 – 17 vacancies Scientific, Technical and Administrative Posts Apply Online
Tamil Nadu Postal Circle Recruitment 2016-17 – 310 vacancies Postman and Mail Guard in RMSD
IIT Madras Latest Recruitment 2016 – Professor and Assistant Professor vacancies Apply Online
KKNPP Latest Recruitment 2016 – 56 Vacancies Steno Grade I, Assistant Grade I Human Resources (HR), Finance & Accounts, Contracts & MM
TNPL Latest Recruitment 2016 – 37 vacancies Semi Skilled Trainee Instrument Mechanic, Instrumentation
Anna University Recruitment October 2016 – 1 vacancy Junior Research Fellow (JRF) Pharmaceutical Technology
DGQA Pazhavanthangal Recruitment 2016 – 1 vacancy MTS Group 'C' (Non – Gazetted) Non-Ministerial
Cantonment Board Chennai Recruitment 2016 – 42 vacancies Secondary Grade Teacher SGT, Storekeeper, Safaiwala and Cleaner
NLC Recruitment 2016 – 32 vacancies Manager Posts Finance, Engineering, Computer & Scientific
KKNPP Recruitment 2016-17 – 5 vacancies Stipendiary Trainee/ Scientific Assistant-B and Assistant Grade-I F&A
TNMRB Recruitment 2016-17 – 1800 vacancies Assistant Surgeon Apply Online today 30.09.2016
NPCIL PWD Recruitment 2016-17 – 45 vacancies Apply Online 28.09.2016
CECRI Walk-in-Interview October 2016 – 2 vacancies Junior Research Fellow (P) & Project Assistant II
DIMH Recruitment 2016-17 – 99 Medical Counselor vacancies Siddha, Ayurveda, Unani, Naturopathy & Yoga and Homeopathy
TNPESU Recruitment 2016-17 – 2 vacancies Controller of Examinations COE & Director of Distance Education DDE
TNPL Graduate Engineer Trainee GET Recruitment 2016-17 – 29 vacancies Chemical, Mechanical, Electrical & Instrumentation
VOC Port Trust Recruitment 2016-2017 – 75 vacancies Graduate, Technician and ITI Apprentice
TNMGRMU Recruitment 2016-17 – 9 vacancies Teaching Faculty posts University Co-Ordinator
TNPSC Vacancies September 2016 – 16 Posts Sub-Inspector Fisheries & Foreman (Marine) Apply Online today
NLC India Apprenticeship Training October 2016 Batch – ITI (NCVT/DGET) PASAA Trade COPA NTC/PNTC H.Sc. (10+2)
BOAT Job Fair September 2016 Rasipuram Namakkal – Graduates & Diploma Engineering/ Technology & +2 Vocational
CIPET Special Recruitment Drive for ST August/ September 2016 – Application format
AAVIN Recruitment 2016-17 – 33 vacancies Executive Officer, Driver, Technician Application format
TNPL Latest Recruitment 2016 – 37 Trainee vacancies Jr. Assistant Gr.III, Gr.IV Trainee and Jr. Steno Typist Gr.III
CMRL Latest Recruitment 2016 – 41 vacancies Junior Engineer Grade-II (JR GR II) Station Control
CUTN Recruitment 2016-17 – 32 Vacancies non-Teaching Posts Apply Online 24.08.2016
TNFDC Recruitment 2016 – 10 vacancies Assistant Manager Post for Diploman in Fisheries
VOC Port Trust Recruitment August 2016 – 1 Vacancy Chief Medical Officer Class-I
CLRI Latest Recruitment 2016 – 2 vacancies Junior Stenographer Apply Online
CAA Recruitment 2016 – 7 vacancies Consultant posts M.F.Sc/ M.Sc. (Fisheries) jobs for degree holders in Tamilnadu
DAE Recruitment 2016-17 – 3 Vacancies Nurse/A for B.Sc. Nursing Degree holders
TNDALU Recruitment 2016-17 – 55 Vacancies Assistant Professor, Junior Assistant others
Army Recruitment Rally August 2016-17 Thiruvannamalai – 19.08.2016 – 31.08.2016
Tamil Nadu Government Jobs 2016-17 – 4 vacancies Plumber, Steno Typist and Telephone Operator
OTA Chennai Recruitment 2016 – 16 Vacancies Group 'C' Posts LDC, CMD, Cadet Orderly, Groom Others
Anna University Recruitment 2016 – 2 vacancies Junior Research Fellow JRF Apply Now
Ordnance Depot (OD) Avadi Recruitment 2016-17 – 8 vacancies LDC, Fireman and CMD (OG)
NPCI Recruitment 2016-17 – 45 Vacancies for IT Manager posts in Chennai, Hyderabad & Mumbai
NLC Medical Professional Recruitment 2016 – 15 Vacancies Apply Online 11.08.2016
TNPL Recruitment 2016 – 12 vacancies Manager Posts in Accounts, HR and Stores
CMRL Recruitment 2016-17 – 2 vacancies DGM (Finance), Asst. Manager (F&A)
TNPSC Group 4 Recruitment 2016-17 – 5451 vacancies Apply Online Today (09.08.2016) Typist Job
TNPSC Recruitment 2016 – 30 vacancies Junior Scientific Officer (JSO) Biology, Chemistry & Physics
Indian Air Force (IAF) Madurai Recruitment Rally 2016 – Airmen, Police & Medical Assistant Posts
IPRC Recruitment 2016 – 22 Vacancies TA, Technician 'B', Fireman 'A', Medical Officer
MSUNIV Recruitment 2016 – 10 Vacancies Professor, Associate Professor and Assistant Professor
CSIR-SERC Recruitment 2016 – Vacancies for Project Assistant Walk-in-Interview
VOC Port Trust Recruitment 2016 – 4 vacancies Chief Manager, Senior Manager & Manager
NIE Recruitment 2016 – 21 vacancies UDC, Scientist 'C', 'B' & D, DEO, Project Secretary & Programme Coordinator
TANCEM Recruitment 2016 – 14 Vacancies Deputy Manager (Mines), Accounts Executive, Driver & Others
TNPL Recruitment 2016 – 11 vacancies Semi Skilled posts & Executive Director
Indian Bank Recruitment 2016-17 – 3 Vacancies Chief Operating Officer COO, Head of Vertical HOV
Chennai Port Trust Recruitment 2016-17 – 1 vacancy Financial Adviser & Chief Accounts Officer CFO 27.07.2016
TN SRCW Recruitment 2016 – 3 vacancies Project Coordinator, Assistant & State Project Coordinator
High Court of Madras Recruitment 2016 – 317 vacancies PA, Computer Operator, Typist, Reader/ Examiner
NIEPMD Recruitment 2016 – 1 Vacancy Contract Staff (Claims & Bills)
ESIC PGIMSR Chennai Recruitment 2016 – 29 Vacancies Junior Residents, Senior Residents
OTA Chennai Recruitment 2016 – 170 Vacancies 48th Men & 19th Women SSC (Tech) Apply Online
Tamil Nadu Government Recruitment 2016 – 3 vacancies Posts District Child Protection Officer (DCPO)
NSIC TSC Chennai Job Mela Fresher Engineering Graduates/ Diploma & ITI Register online
IMSC Chennai Recruitment 2016 – 1 Vacancy Administrative Trainee Post
BDU Recruitment 2016 – 1 vacancy Information Systems Manager 06-08-2016
Bharathiar University Recruitment 2016 – 86 Posts Assistant Professor, Faculty
Tamil Nadu Government Jobs 2016 – 969 Posts Teaching jobs Government Medical Colleges
Fisheries Jobs in Tamil Nadu – 13 Posts Technical Assistants for Diploma Civil Engineers
CUTN Recruitment 2016 – Walk-in Interview for Contract Teaching Positions in July
CECRI Recruitment 2016 – 7 Posts Project Assistant, JRF, SPF & PA Walk-in-Interview
CUTN Recruitment 2016-17 – 20 Posts Group 'b' and 'c' Vacancies Apply Online 12.08.2016
MOES ICMAM Project Scientist-II Walk-in-Inteview 03.08.2016 Tamil Nadu
VOC Port Trust Recruitment 2016-17 – 1 Post Operator Specialist Grade
CLRI Recruitment July 2016 – 12 Posts Project Assistants Walk-in-Interview
ESIC Tirunelveli Recruitment 2016 – 2 posts General Medicine & General Surgery
CPCL Recruitment July 2016 – 29 Posts engineer Chemical, mechanical, civil & Others
NIEPMD Recruitment 2016 – 20 posts Associate profeffors and teaching faculty
DGQA Recruitment July 2016 – 4 Technician Posts at SQAE Arnamets Trichy
Southern Railways Recruitment 2016 – 4 Medical Department jobs Neurology & Others
RGNIYD Recruitment SRD for PWDs 2016 – 1 Post Stenographer in Tamil Nadu
NIWE Current Recruitment 2016 – 16 Posts Project Assistants for Degree holders
TNPL Recruitment 2016 – 16 Posts Semi Skilled Trainee NTC Trades
TANCEM Recruitment 2016 – 4 Posts General Manager, DGM and Manager
ECHS Recruitment 2016 – Multiple vacancies at Vellore, Avadi, Vellore & Others
Tamil University Recruitment 2016 – 5 Posts Librarian, Telephone operator & Others
VOC Port Trust Recruitment 2016 – Chief Medical Officer (Class-I) Vacancy
BEL Chennai Recruitment 2016 – 22 Posts EAT, Havildar & Jr. Lady Searcher
IGCAR SRD for PWDs 2016 – 9 Vacancies Stipendiary Trainee Category II
TNPSC Group I Main Written Examination result published today 17.06.2016
HEPC Recruitment 2016 – 1 Post Deputy Director Vacancy in Chennai
Kendriya Vidyalaya Thakkolam & Arakkonam Walk-in-Interview 2016-17
TNPL Recruitment 2016 – 13 Posts Senior Manager, Deputy Manager, Finance
NLC Fresher Apprenticeship Training – 2016 BATCH Apply online 01.06.2016
ESIC Walk-in-Interview 2016 – Vannarpettai & Tirunelveli 22.06.2016
Kendriya Vidyalay HVF/ AFS/ CRPF/ OFC Avadi 2016-17 Walk-in-Interview
CECRI Karaikudi recruitment 2016 – 2 Posts Senior Project Fellow & PA-III
Kendriya Vidyalaya Tambaram Walk-in-Interview PGT, Doctors & Nurse 2016-17
ONGC Chennai Recruitment 2016 – 3 Posts Medical officer Walk-in-Interview
CLRI Recruitment 2016 – 2 Posts Junior Research Fellow (JRF) Walk-in-Interview
BEL Recruitment 2016 – Recruitment of Ex-Defence Personnel 14.06.2016
Kendriya Vidyalaya Chennai IIT Campus Recruitment 2016 Walk-in-Interview