TNPL Recruitment 2016:
TNPL Graduate Engineer Trainee GET Recruitment 2016-17 – 29 vacancies Chemical, Mechanical, Electrical & Instrumentation
TNPL Recruitment 2016 – 12 vacancies Manager Posts in Accounts, HR and Stores
TNPL Recruitment 2016 – 11 vacancies Semi Skilled posts & Executive Director
TNPL, a well known Paper Manufacturing Company with a turnover of over ` 2300 Crore requires the following personnel for its Multilayer Double Coated Board Plant in Manaparai Taluk, Trichy District, Tamilnadu:
For details relating to age, qualification, experience, etc, please visit TNPL's website: www.tnpl.com. Bio-data format is available in TNPL website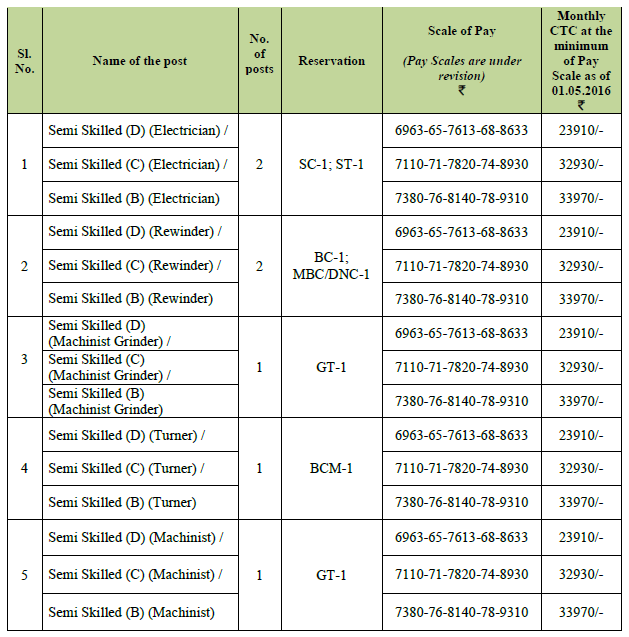 Candidates who conform to the job requirements as given in the website may apply in the prescribed format by post in strict confidence superscribing the name of the post within 15 days from the date of release of this advertisement to:
GENERAL MANAGER (HR)
TAMIL NADU NEWSPRINT AND PAPERS LIMITED
KAGITHAPURAM – 639 136, KARUR DISTRICT, TAMIL NADU
giving full details of age, qualification with year of passing, experience, community, salary drawn and position being held along with copies of testimonials towards proof for the same.
Separate application is to be submitted for each post.
Applicants should enclose documentary proof for Date of Birth, Community, Educational Qualifications, Class & Percentage of Marks, Experience, salary drawn, etc, along with the Bio-data form. Bio-data form with insufficient documentary proof will be summarily rejected.
Last date for receipt of applications: 06.07.2016
Download Detailed Advertisement: TNPL Recruitment Notification June 2016
Tamil Nadu Newsprint and Papers Limited (TNPL) website: http://www.tnpl.com